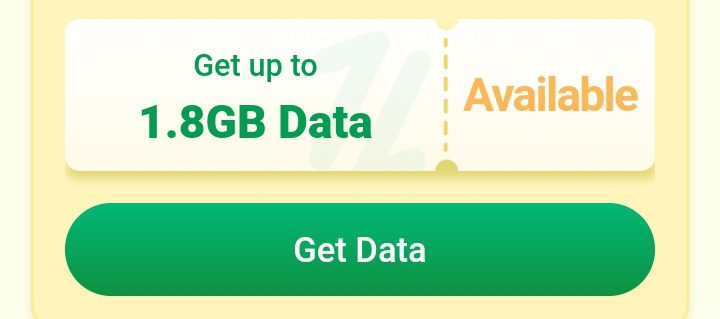 Want to know more about Opay and Glo Data Bonus Reward and how you can get Free 1.8gb? Here's a post for you.
Glo just partnered with Opay and is now offering free data to both new and existing users that register on the apk.
This data (Opay & Glo Data bonus) is accessible to all glo users and can be claimed with minimal effort.
Opay is currently rewarding all Glo users that register with them. New Opay users who sign up with a Glo line will be able to get bonus of 1.8GB data, while existing users can claim 350MB of data by updating their opay apk.
This deal is exclusive to Glo users, which means that only new or existing Glo lines are eligible for this promotion. In this article, I'll demonstrate how to claim your free 1.8GB of data on your Glo Line.
Below are the requirements to receive 1.8GB (New User) or 350MB (Old User) of free data on Glo.
Now that you are here to obtain free data on your Glo line, please download Opay apk from the link below…
Download the Opay APK from Google Play.
If you have the Apk previously, you should update it.
Open your Opay app.
Get 1.8GB Opay & Glo Data Reward for New Users
Register a new Opay account using your Glo line.
Provide all necessary information during registration.
After completing the Glo line registration, go in to your opay account.
Get Up to 1.80GB of Bonus Data is displayed on your opay dashboard.
To claim the Data, click on it and enter your Glo phone number.
Before you can claim the data, you must first spend N50 in airtime.
To get this information, you must purchase N50 of airtime.
Add N50 to your Opay account, then add N50 to your Glo account.
Then, return and tap Get Data to claim your data.
Old Users – Receive 350MB from Opay and Glo
Update Your Opay App From Google Play
Login using your Glo line to your opay account.
On the Apk dashboard, you will find the Get Up to 1.8GB Bonus Data option.
To claim your data, tap Get Data then enter your Glo number.
It may request that you purchase N50 Airtime… Purchase it to assert Your Data Rights
Instead of receiving 1.8GB of data, you will receive 350MB.
Considerations Regarding Glo Free Data
This information is accessible to all Glo users
Whether your Opay account is new or old, you will receive free data.
New Opay subscribers with a Glo line receive 1.8GB of data, while existing users receive 350MB.
The 14-day data incentive applies to both old and new accounts.